ImagePrint - It's all about the image. ImagePrint is built around image content not page content, so each image on the page has its own private attribute set. That means color correction, size, crop marks, step/repeat, rotate, and alignment are all controlled on an image-by-image basis.
Proprietary Micro Weave
Full WYSIWYG page composition controls
Available with or without PostScript
Multifunction Queue Managment
Viewing Condition Based Profiles Eliminate Metamerism
ImagePrint is available for a variety of ink jet printers, choose the correct version for your printer.
3 products found.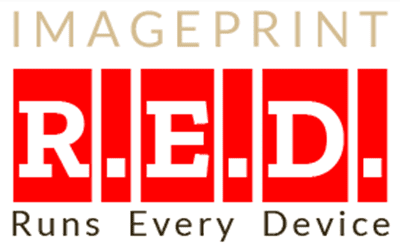 ColorByte ImagePrint R.E.D.
ColorByte's new ImagePrint R.E.D. software comes together to deliver unrivaled speed with exceptional quality. ImagePrint R.E.D. is ColorByte's newest entry in the printing world. ImagePrint R.E.D. is designed for those looking to make superior prints at an attractive price point. With advanced color management controls, the same intuitive user interface, and by using the driver that ships with the printer, ImagePrint R.E.D. is an attractive option that can "Run Every Device" – available at just $399 for Desktop printers 17" and below and $599 for printers above 17" inches. ... Read More
---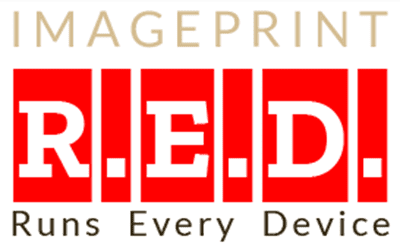 ColorByte ImagePrint R.E.D. - Large Version
ColorByte ImagePrint R.E.D.

Large Version: 24" and larger
ColorByte's new ImagePrint R.E.D. software comes together to deliver unrivaled speed with exceptional quality. ImagePrint R.E.D. is ColorByte's newest entry in the printing world. ImagePrint R.E.D. is designed for those looking to make superior prints at an attractive price point. With advanced color management controls, the same intuitive user interface, and by using the driver that ships with the printer, ImagePrint R.E.D. is an attractive option that can "Run Every Device" – available at just $399 for Desktop printers 17" and below and $599 for printers above 17" inches. ... Read More
RIP
---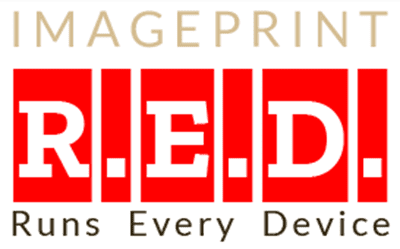 ColorByte ImagePrint R.E.D. - Small Version
ColorByte ImagePrint R.E.D.

Small Version: 17" and smaller
ColorByte's new ImagePrint R.E.D. software comes together to deliver unrivaled speed with exceptional quality. ImagePrint R.E.D. is ColorByte's newest entry in the printing world. ImagePrint R.E.D. is designed for those looking to make superior prints at an attractive price point. With advanced color management controls, the same intuitive user interface, and by using the driver that ships with the printer, ImagePrint R.E.D. is an attractive option that can "Run Every Device" – available at just $399 for Desktop printers 17" and below and $599 for printers above 17" inches. ... Read More
RIP
---