2 results found in 7 categories.
HP Professional Matte Canvas - 60in x 50ft
Capture the intricate details that truly reflect the aesthetic intent of the artist with HP Premium Satin Canvas.

...
Read More
60 in x 50 ft - 1 Roll (2 in Core)
Price:
$379.53
($1.52 / SQ. FT.)
You can stretch, fold, and mount this flexible material without cracking the image
Long-lasting, water-resistant prints preserve your work
Museum-quality, matte-finish prints achieve vivid, accurate color reproduction with a bright white surface and improved color gamut ideal for fine art and photographs
---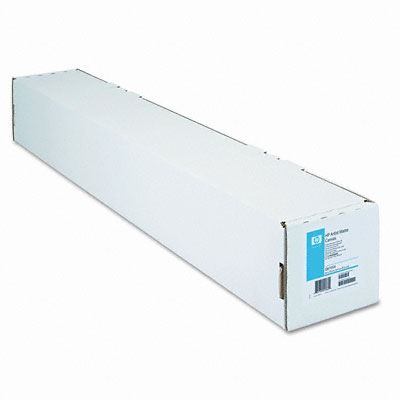 HP Artist Matte Canvas - 60in x 50ft
HP Artist Matte Canvas is ideal for printing high-quality, fine art reproductions and photographs at an affordable price.

...
Read More
60 in x 50 ft - 1 Roll (2 in Core)
Price:
$268.13
($1.07 / SQ. FT.)
Long-lasting prints with HP Vivera pigmented inks
This mid-grade artist canvas features a bright-white coating and matte finish
Ideal for printing high-quality, fine art reproductions and photographs at an affordable price
---